Useful Links
THE FOLLOWING ARE SITES I HAVE COMPILED TO AID YOU IN YOUR SEARCH FOR ANCESTORS,AND OF COARSE A FEW OTHER USEFUL SITES, CHECK OUT ALL THE LINKS AND GOOD LUCK IN YOUR RESEARCH.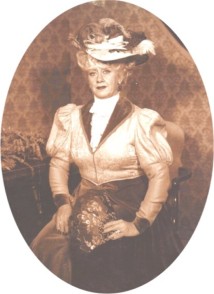 HEY THAT'S ME IN A PAST LIFE SAY 1890 .

Genealogy searches
LICKING COUNTY OHIO GENEALOGY A leading local portal and transactions site that provides in-depth local content and services to help people "get things done" online.
includes search engines for Pensions, Census,Wills,
Queries, and many others also give you a search engine for the archives of the sites mail list, see queries others have placed on the list.
Soc Sec search and etc. Check it out, you may find something useful if you are researching in Licking County Ohio or many other counties in Ohio.
FOR EXAMPLE IF YOU CLICK ON QUERIES, THEN IN THE TOP RIGHT CORNER CLICK ON VISIT ANOTHER SITE YOU CAN GO TO ANY COUNTY IN ANY STATE IF THE US, YOU CAN FIND COUNTY GENEALOGICAL SOCIETIES, STUDY THE SITE CAREFULLY, IT IS A GREAT SEARCH TOOL. YOU CAN SEARCH THE ARCHIVES AND SEE WHO HAS MAY HAVE PLACED A QUERIE ON THE SURNAME YOU ARE LOOKING FOR, YOU CAN USE THE SURNAME SITE TO FIND ANCESTORS. YOU CAN USE THE OHLICKIN MAIL LIST TO PLACE QUERIES TO OVER 900 SUBSCRIBERS. AND BEST OF ALL IT IS FREE.





SEARCHABLE FAMILY HISTORIES WEB SITE
search through my genealogies and see if you can find one of your ancestors.
COUNTY HISTORIES BY N N HILL 1880-1881 county histories now on line complete history books and biographical entries for some Ohio Counties be sure to check it out and see if your county of interest is on line..
OHIO HISTORY NETWORK
OHIO HISTORY NETWORK, SEARCH ALL COUNTIES IN OHIO WITH MANY OTHER LINKS




ANYWHERE SEARCHABLE MAPS here you will find a map to Licking County, and can also search for other maps around the Country.
Rootsweb Ohio search links SEARCH ALL AREAS OF OHIO, MANY GENEALOGICAL LINKS AND SEARCH ENGINES.
BILL JOHNS LICKING COUNTY OHIO LINKS #1 CHECK OUT THIS VALUABLE SITE.>>>>>>>>>>>>>>>>>
(SURNAMES) of LICKING COUNTY OHIO,MANY LINKS TO WEBSITES OF OTHER RESEARCHERS, CHECK OUT THIS GREAT SITE YOU MAY FIND THAT ELUSIVE ANCESTOR WHO ONCE PASSED THROUGH LICKING COUNTY AND STAYED FOR A WHILE AND LEFT SIBLINGS BEHIND.
OHIO DIGITAL MAPS LIBRARY SEARCH THESE OLD OHIO MAPS AND DISCOVER THE MIGRATION PATH THAT YOUR ANCESTORS MAY HAVE TAKEN AS THEY MOVED ACROSS THE STATE OF OHIO ON THIER WAY WESTWARD.
LICKING COUNTY OHIO LINKS HERE YOU WILL FIND YOUR ELECTED OFFICIALS FOR THE COUNTY OF LICKING, AND THE CITY OF NEWARK,


MAKE YOUR OPINIONS KNOWN, KEEP UP WITH WHAT IS GOING ON IN THE COUNTY AROUND YOU. BECOME A PART OF AND ENJOY THE COMMUNITY IN WHICH YOU LIVE.


SONS OF THE UNION CIVIL WAR VETS VISIT this site and learn all about The Sons of the Union Civil War Vets, Society.
UNITED STATES GOVERMENT OFFICIALS HERE YOU CAN VISIT YOUR NATIONAL ELECTED OFFICIALS, THE WHITE HOUSE, KEEP UP WITH WHAT IS GOING ON, BILLS IN THE HOUSE AND SENATE, WHAT'S GOING ON WITH MEDICARE , CONTACT YOUR CONGRESSMEN, SENATORS AND REPRESENATIVES, AND LET THEM KNOW WHAT YOU THINK. THEY WELCOME YOUR INPUT. AND WILL ANSWER YOUR E-MAILS.
LICKING COUNTY GENEALOGICAL SOCIETY WEBSITE THIS IS THE WEBSITE FOR THE LICKING COUNTY GENEALOGICAL SOCIETY Library , LOCATED at 101 WEST MAIN STREET NEWARK,OHIO IN THE NEW NEWARK PUBLIC LIBRARY

THE Genealogical Society LIBRARY IS LOCATED ON THE SECOND FLOOR AND THE COLLECTION OF RESEARCH MATERIALS ARE ONE OF THE VERY BEST IN THE STATE

IT IS TRULY WORTH A VISIT TO THIS LIBRARY IF YOU ARE RESEARCHING IN LICKING COUNTY OHIO, THE FRIENDLY STAFF OF VOUNTEERS ARE ALWAYS GLAD TO SEE YOU AND OFFER THEIR ASSISTANCE

THEY DO HAVE PUBLICATIONS FOR SALE, CEMETERY BOOKS, AND THE 1860 CENSUS ,TAX RECORDS ,AND ETC.

YOU WILL FIND A LIST OF PUBLICATIONS ON THIS WEBSITE.THEY ALSO HAVE a very large OBIT FILE. YOU ARE SURE TO FIND SOMETHING ON YOUR LICKING COUNTY ANCESTOR HERE.


BUREAU OF LAND MANAGMENT 1820-1908 BLM LAND PATENTS
1820-1908 OBTAIN COPIES OF EARLY LAND PATENTS
THIS IS A SEARCHABLE SITE, WITH CONTACTS AVAILABLE FOR YOU QUESTIONS WHEN SEARCHING FOR LAND RECORDS OF AN ANCESTOR.